Het Out of Home-publiek is terug, en de merken ook!
Van de Belgische kust tot in de Ardennen, de toeristen zijn deze zomer overal aanwezig, met respect voor de sociale afstandsregels. De mobiliteit blijft voortdurend groeien. De Vlamingen, Walen en Brusselaars verplaatsen zich massaal in eigen land en willen genieten van hun vrije tijd. Dit is een constante die we vaststellen in de cijfers  over de accommodaties of over attracties. Deze algemene opwaartse trend in de bezoekersaantallen bevestigt het feit dat de Belgen dit jaar kiezen voor vakantie in eigen land.
De kust is populair
Onze (D)OOH-oplossingen aan de kust kennen een significante toename van hun bereik. In totaal werden voor dit vakantieweekend bijna 1,1 miljoen overnachtingen geregistreerd. Hotels registreerden 18% meer boekingen dan vorige week, terwijl 446.000 dagtoeristen naar de Noordzee trokken.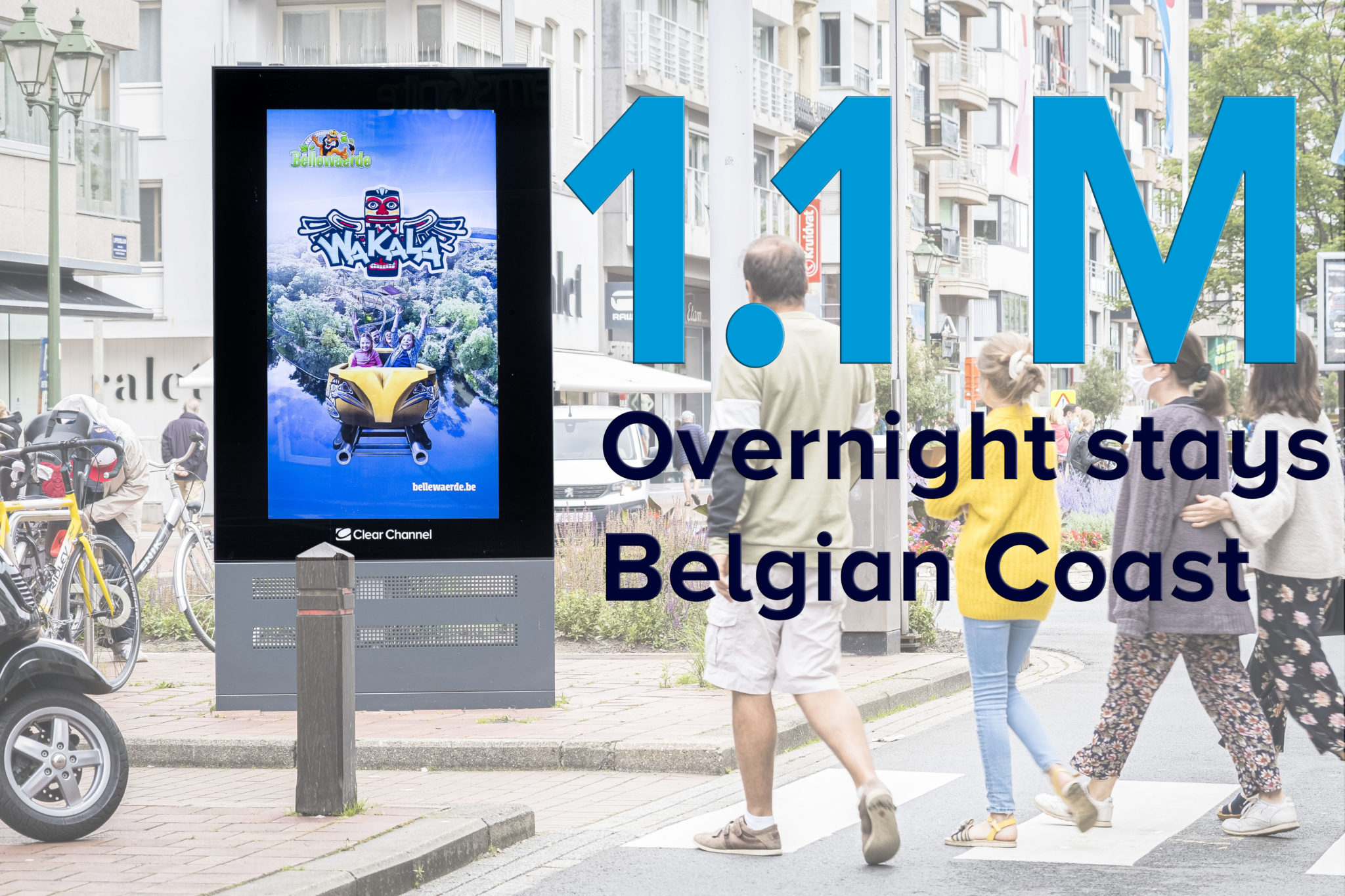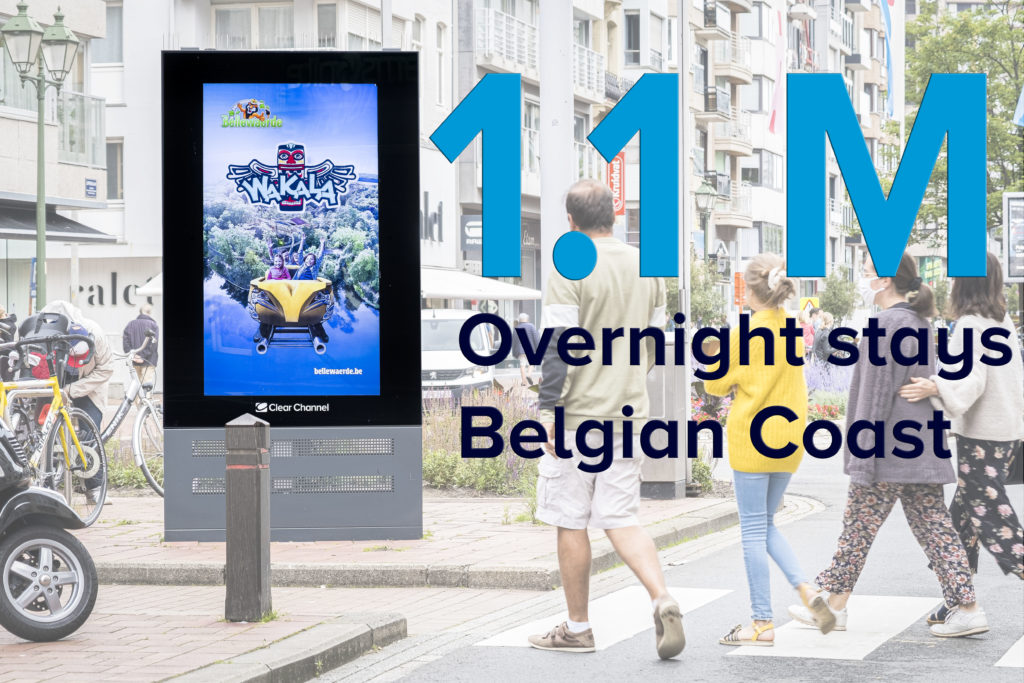 Een bevolking in beweging
Het goede weer en de heropening van de horeca, recreatiedomeinen & de culturele instellingen heeft de Belgen terug in beweging gebracht, waardoor het bereik van OOH-media fors stijgt.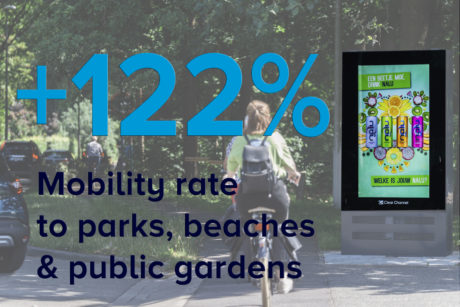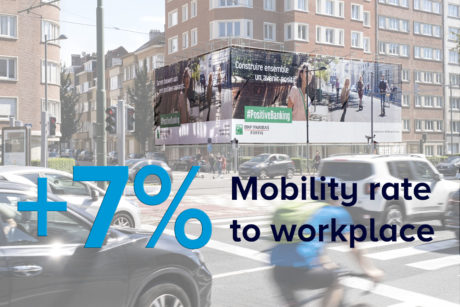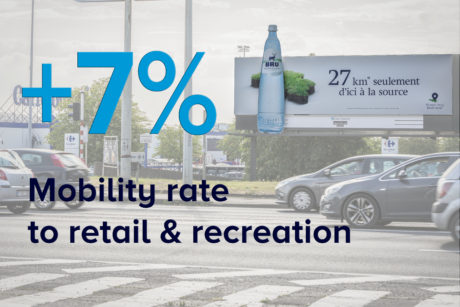 Uit de Google Mobility Data (19 juli) blijkt dat het aantal verplaatsingen naar parken, publieke tuinen en stranden op dit moment veel groter is dan het aantal verplaatsingen van voor de lockdown (+122%).
Diezelfde Google Mobility Data bevestigen ook dat de mobiliteitstrends op de werkplaats 7% boven de basislijn liggen, ook al zitten we in de vakantieperiode.
In het Zuiden van het land zien we ook een opmerkelijke toename van verplaatsingen naar restaurants, cafés, winkelcentra, pretparken, musea, bibliotheken en bioscopen (+7%).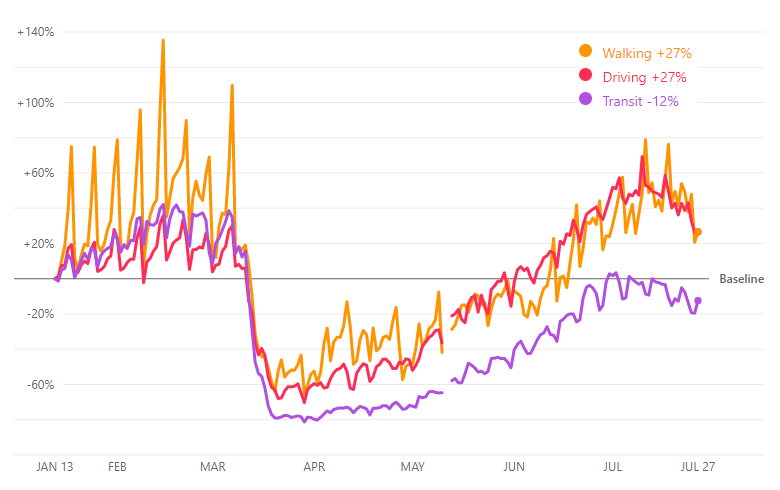 De datas van het Apple Mobility Report bevestigen ook deze sterke groei van de mobiliteitstrends, zowel voor voetgangers als voor automobilisten.
De doelgroep van OOH is terug op straat. De mensen komen uit hun "kot"in eigen land. Voor de merken is dit het ideale moment om terug naar het straatbeeld te keren en om de aandacht van hun publiek te trekken. De zomer van Staycation zal ongetwijfeld duren.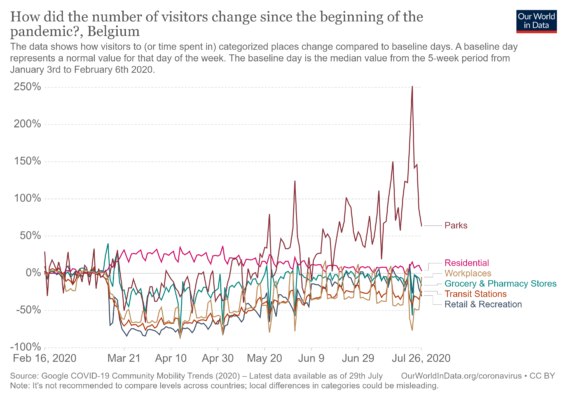 Bronnen : Westtoer – Google Global Mobility Report Belgium July 2020 – Apple Mobility Trends Report Belgium July 2020