Spoorwegstations zijn echte trekpleisters en ontmoetingsplaatsen met een zeer gevarieerd publiek. Met reclame in stations bereikt u een publiek van meer dan 8 miljoen consumenten per week. Een hoog doelbereik voor uw campagne in een zeer korte tijd. Van deze bezoekers komt 25% naar het station om iets te drinken, te eten of te winkelen.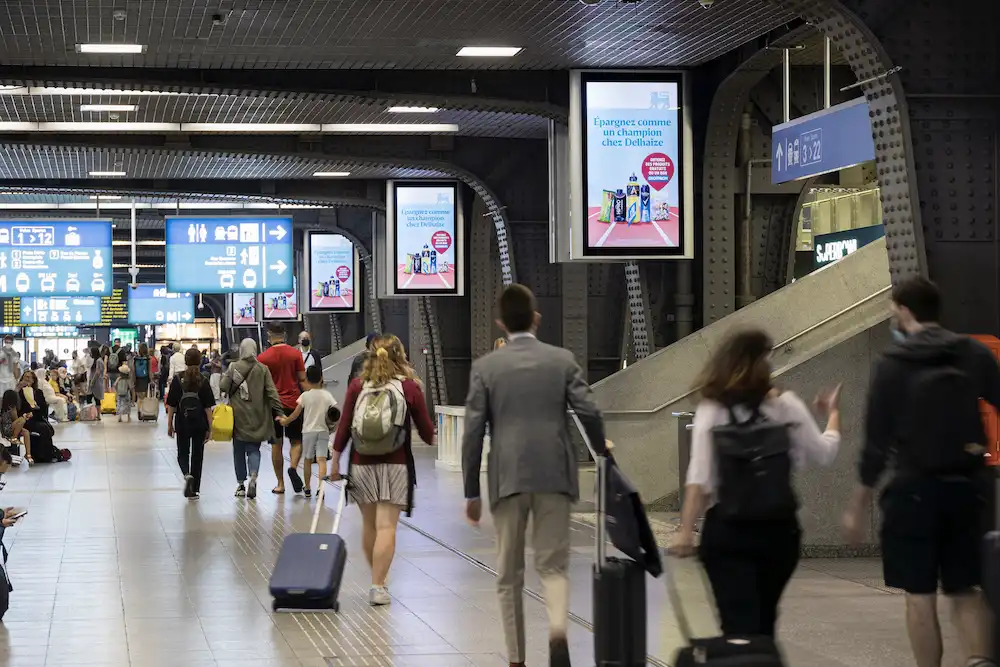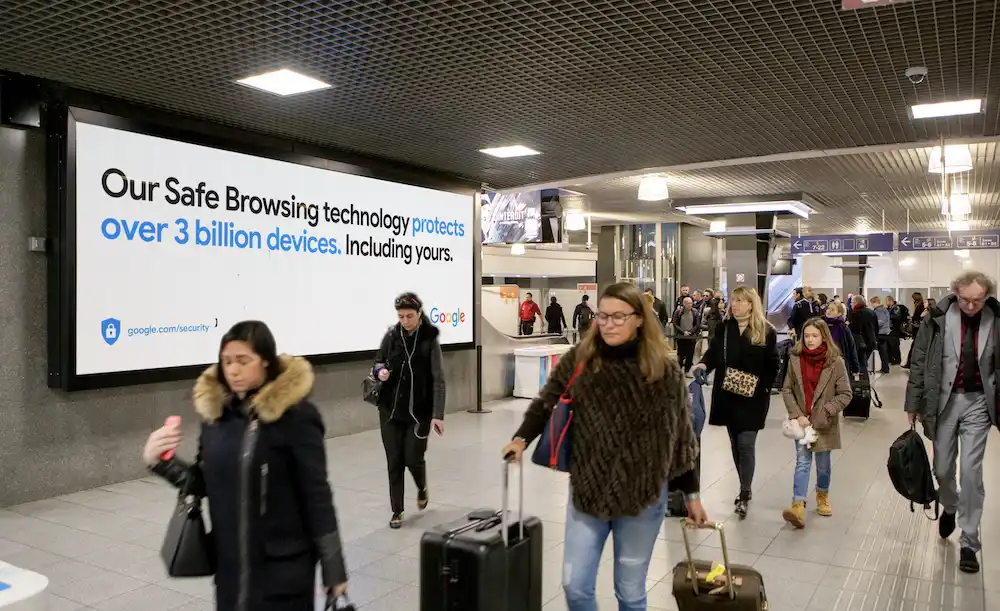 Adverteren in stations met Clear Channel Station
Reclame-oplossingen in stations verzekeren niet alleen een hoog aantal kwalitatieve contacten, maar ook een doeltreffende herhaling en herkenning bij een zeer selectief publiek: jongeren, de actieve bevolking en de hogere sociale klassen, een publiek dat de wachttijd wil benutten.
Clear Channel Station biedt een brede waaier aan oplossingen in Belgische stations: van traditionele 1m² en 2m² reclameborden, over digitale schermen, tot evenementoplossingen voor een succesvolle merkactivatie bij uw doelgroep.
Uiteenlopende formaten, een uiterst flexibele planning en een geografische dekking op maat: u stelt uw campagne à la carte samen, alleen of in combinatie met andere oplossingen, voor een optimaal rendement van uw investering.