Advertising in train stations
Train stations are real hotspots and living spaces, with a highly diversified audience. With station advertising, you reach an audience of more than 8 million consumers per week. Meaning, high coverage for your campaign in a very short period of time. Of these visitors, 25% come to stations to eat, drink or shop.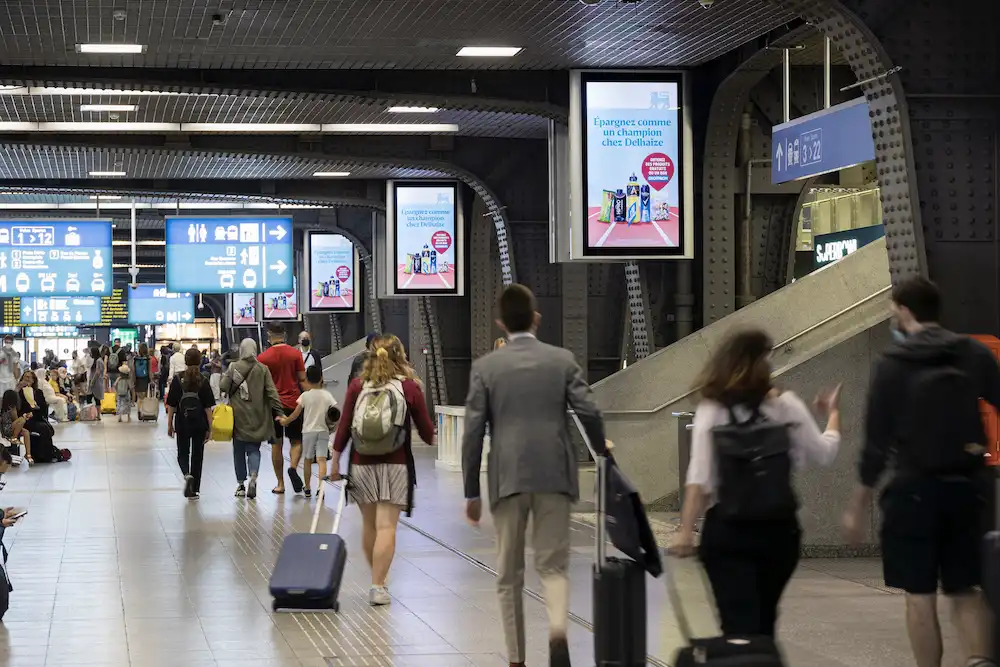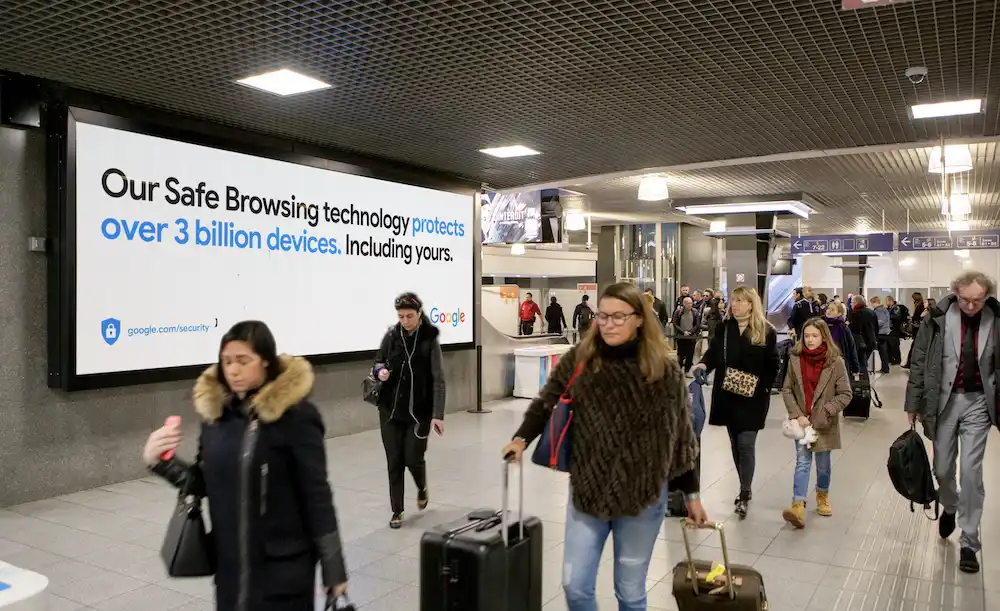 Advertising in stations with Clear Channel Station
Station advertising solutions not only guarantee a high number of quality contacts, but also effective repetition and recall with a diverse audience: young people, the working population and leisure seekers, an audience that wants to use its waiting time well.
Clear Channel Station offers a wide range of solutions in Belgian train stations: from traditional 1m² and 2m² advertising panels, through digital screens, to event solutions for successful brand activation with your target group.
Various formats, highly flexible planning and tailor-made geographical coverage: you can build your bespoke campaign, alone or in addition to other solutions, for an optimal return on your investment.