Audiences Out of Home are back, and so are brands!
From the Belgian coast to the Ardennes, tourists are there this summer, while respecting social distancing. Mobility continues to grow. Belgians from the north, centre and south want to have fun and move around in their own country, whether it's in accommodation or attractions. This overall upward trend in visitor numbers confirms the fact that Belgians are giving preference to local tourism this year.
The coast is a must
Our (D)OOH assets at the seaside continue to see significant audience growth. A total of almost 1.1 million overnight stays were recorded for the National Holiday weekend. Hotels recorded 18% more bookings than last week, while 446,000 day tourists headed to the North Sea.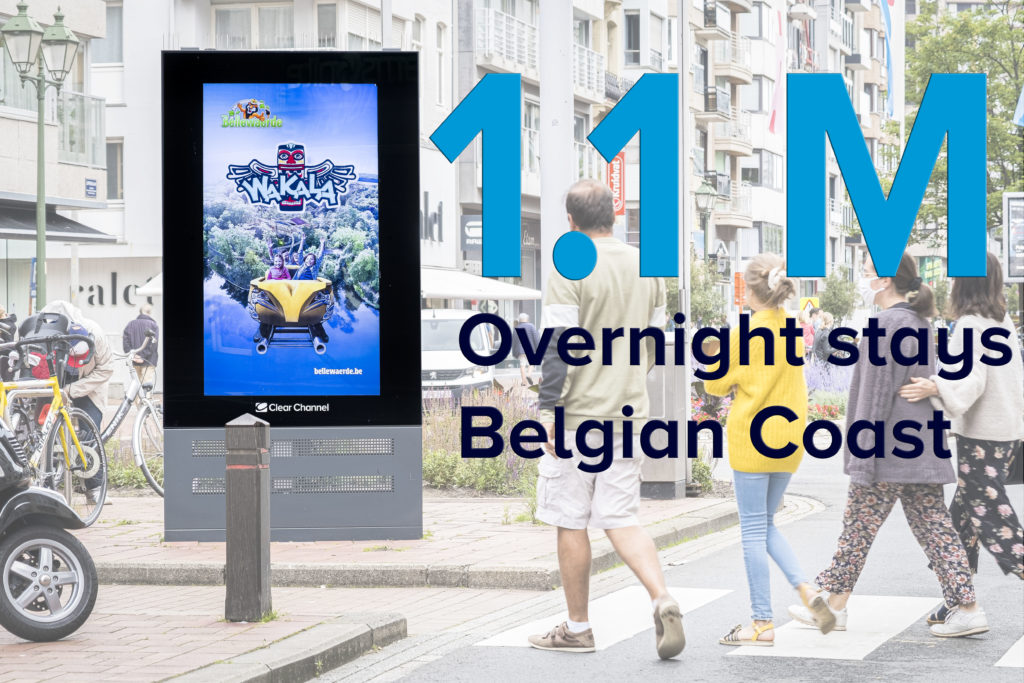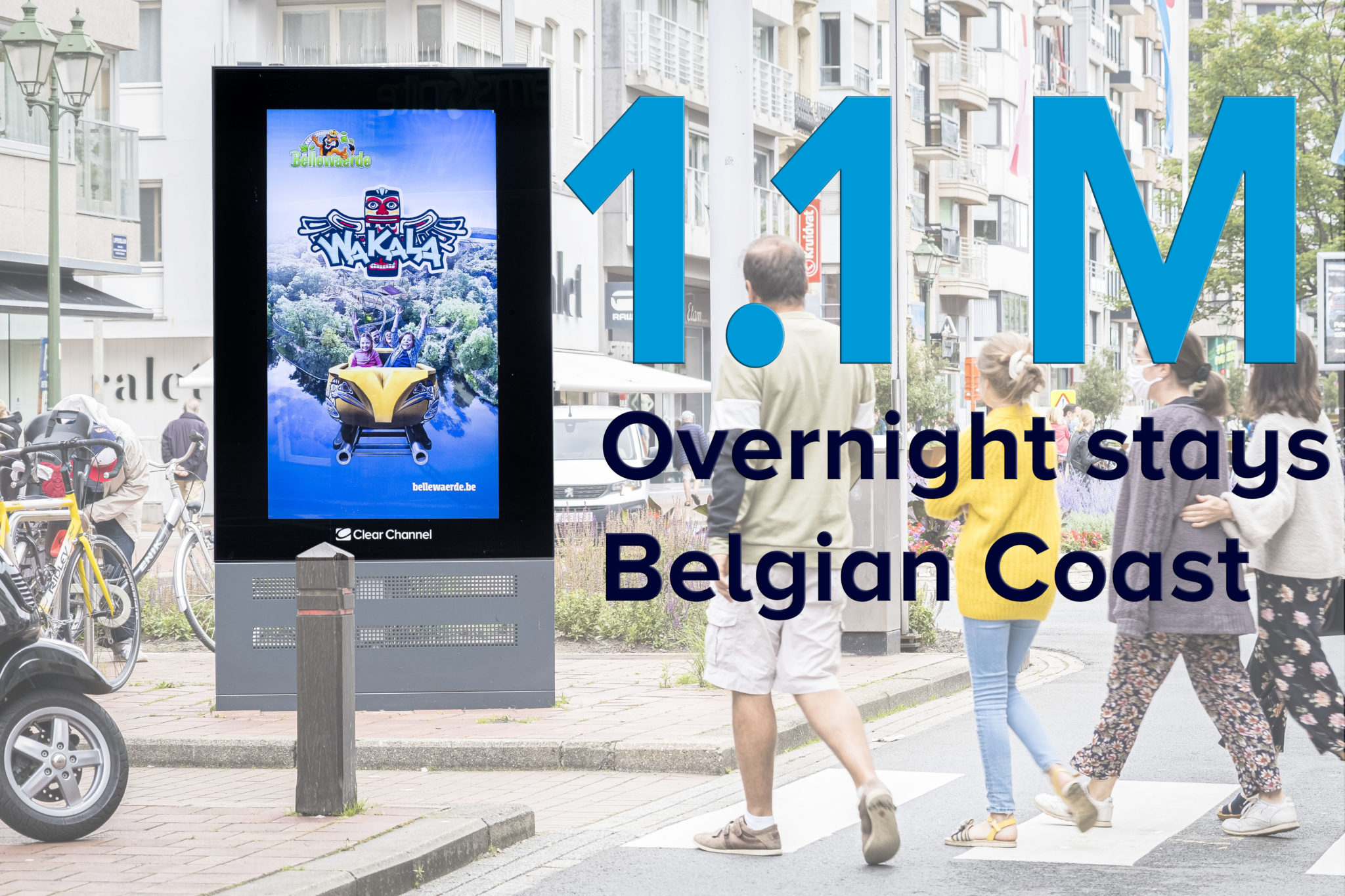 People are moving
Some great sunny weather and the reopening of facilities in the recreational, cultural and hotel and catering sectors have stimulated the mobility of Belgians across the country, boosting the audience of the OOH media.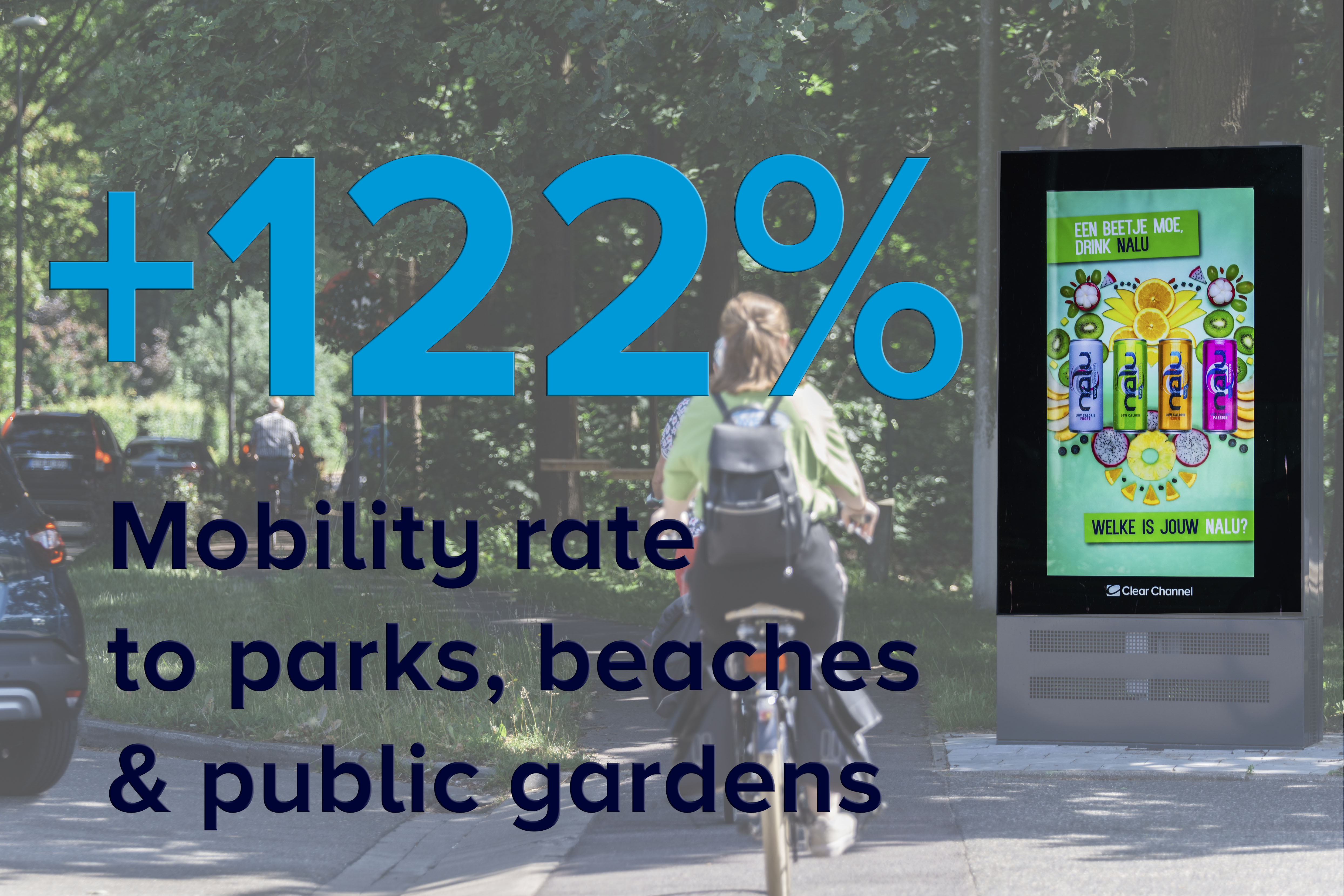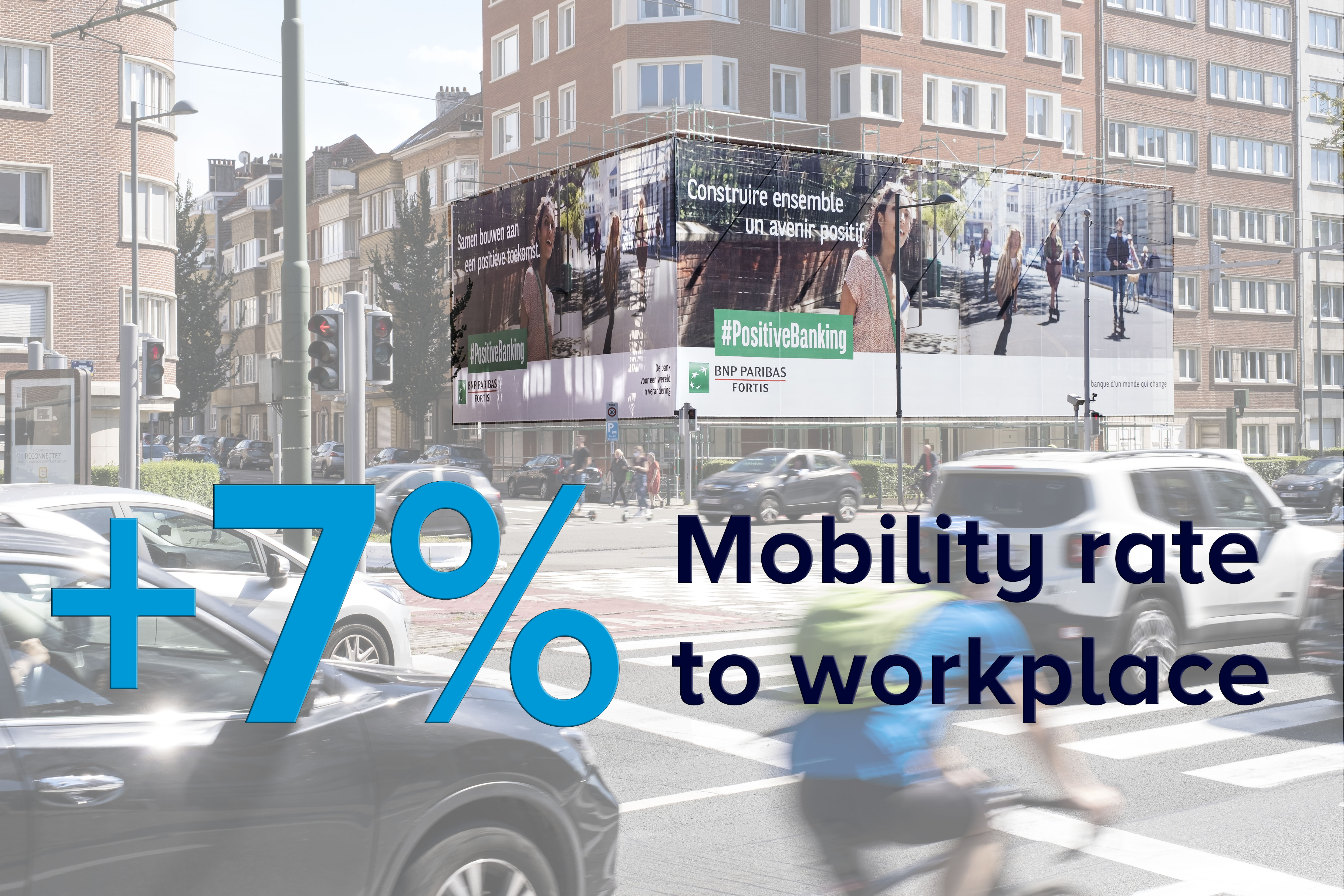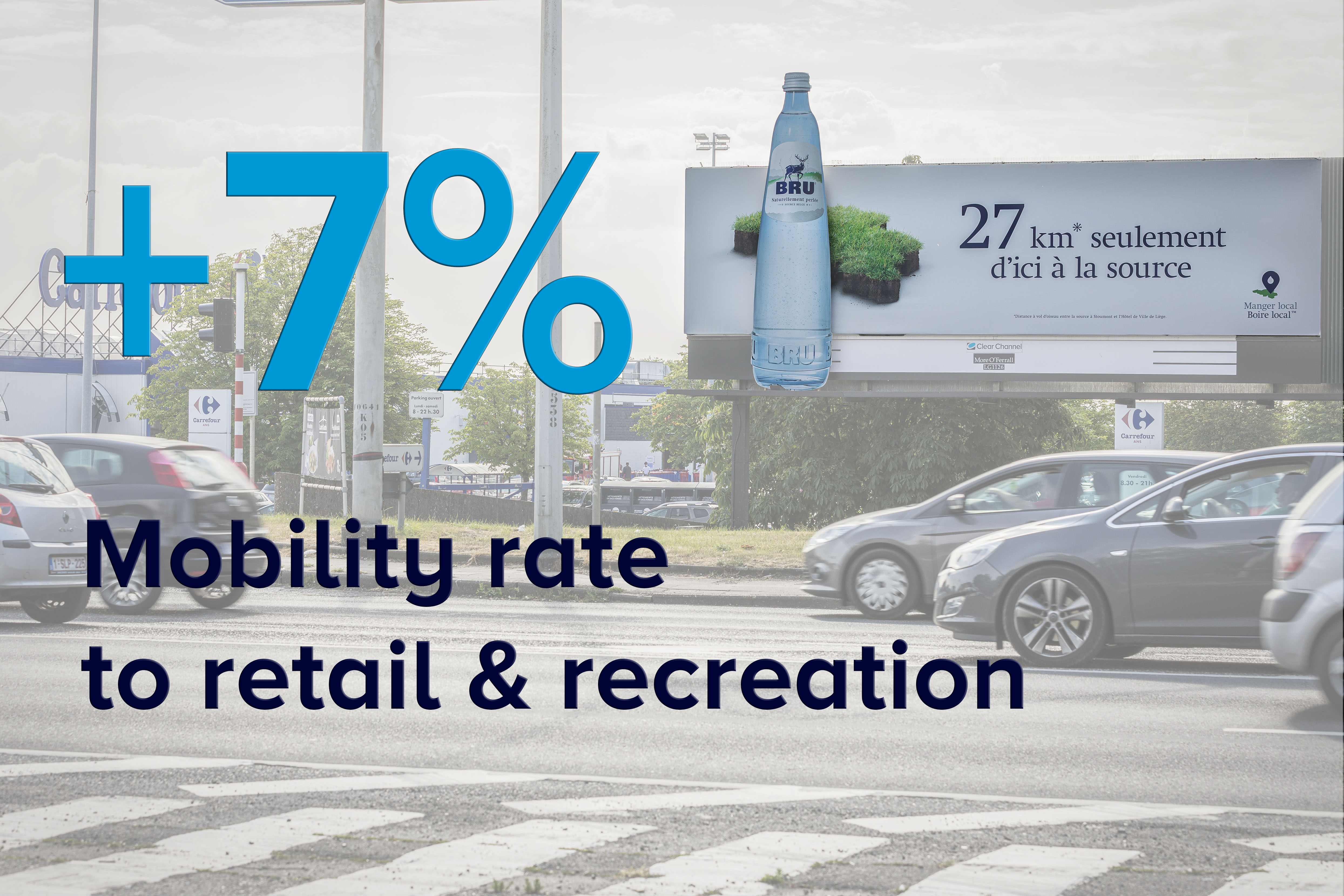 Google Mobility Data (19 July) shows that trips to parks, public gardens and beaches are currently significantly higher in volume than the usual pre-lockdown baseline (+122%).
These same Google Mobility Data also confirm that mobility trends for workplaces are 7% higher compared to baseline, though holiday time.
In the south of the country, the mobility trends are also higher than normal for places such as restaurants, cafés, shopping malls, amusement parks, museums, libraries and cinemas (+7%).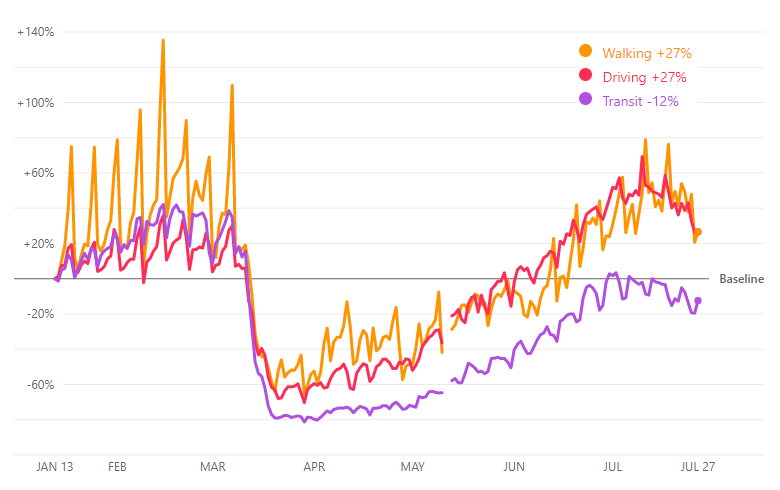 The Apple Mobility Report data also confirms this strong growth in mobility trends, both pedestrian and motorized.
The OOH audience has returned, and brands are jumping back onto our portfolio to capture their audiences attention. There is no doubt the Summer of the Staycation is set to stay.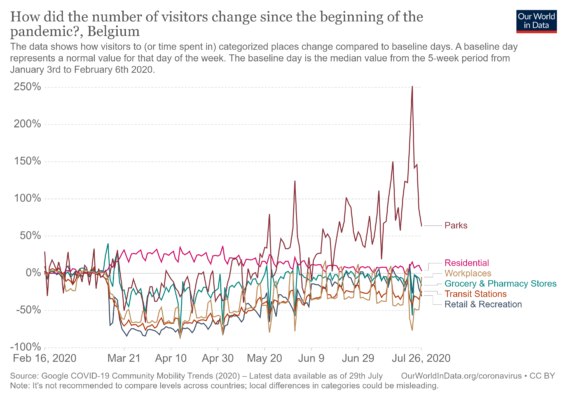 Sources : Westtoer – Google Global Mobility Report Belgium July 2020 – Apple Mobility Trends Report Belgium July 2020