This month, it's no longer a question of a real lockdown, but rather of restrictions… considerably different! With this month's restrictions offering more room & reason for mobility, we can see that people's behavior is different and that mobility trends remain more stable and higher than the first lockdown.
National driving trends are only 16% below baseline. It confirms that the audience still moves, taking more precautions. While there has been a real increase in homeworking, commuting to the workplace remains at a certain level, only 18% below baseline. Travel to parks and in residential areas is growing undeniably, respectively by 10% and 9% above average.
As non-essential shops and museums have reopened this week, we can anticipate audiences will keep on bouncing back in the coming weeks. An increase was clearly seen on Tuesday. Car traffic is re-congesting: the reopening of shops is having a real impact. Trends should keep rising with Christmas getting closer.
* Bronnen: Google Global Mobility Report Belgium November 29 2020 – Apple Mobility Trends Report Belgium December 3 2020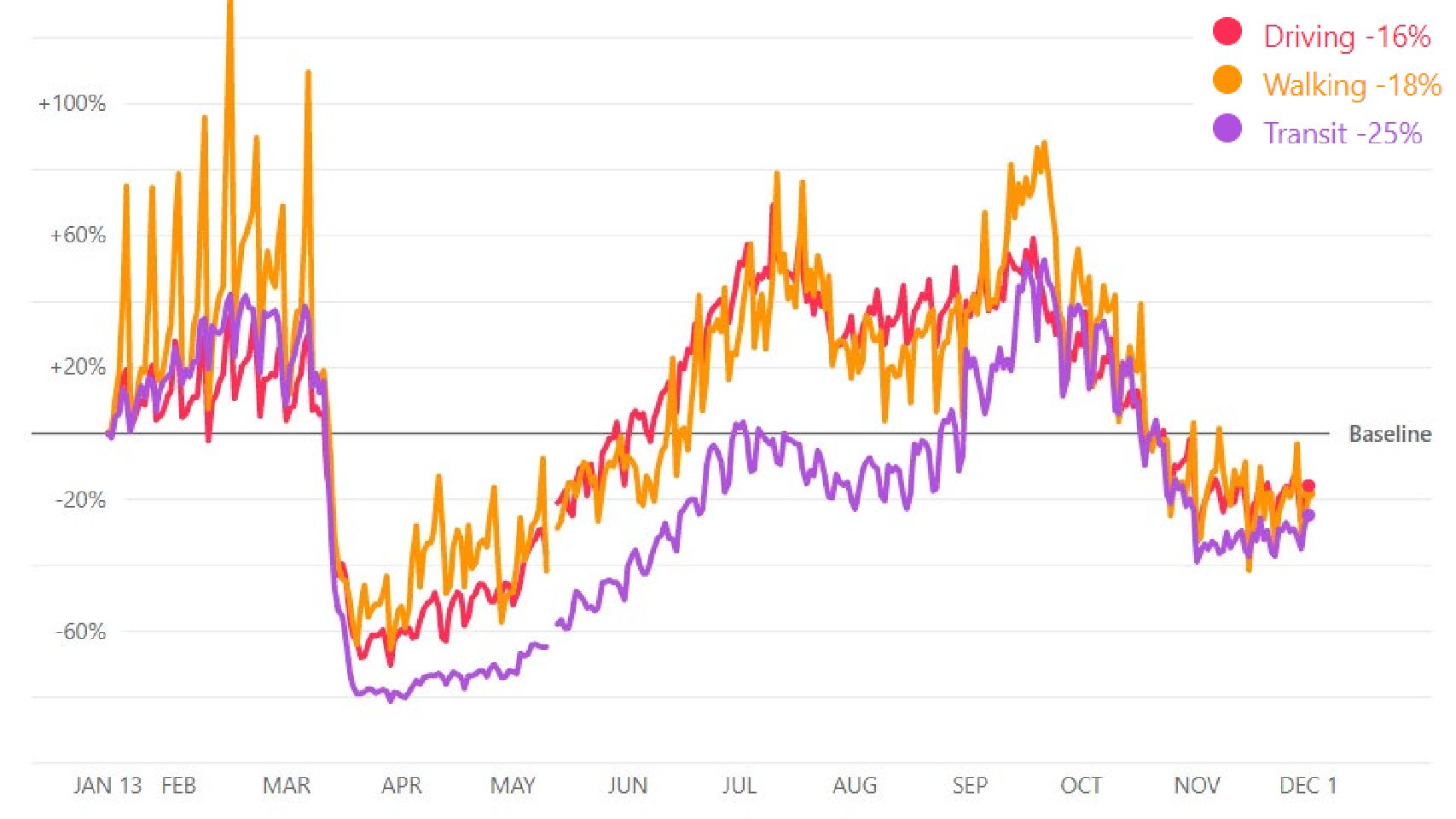 The OOH audience is definitely there.